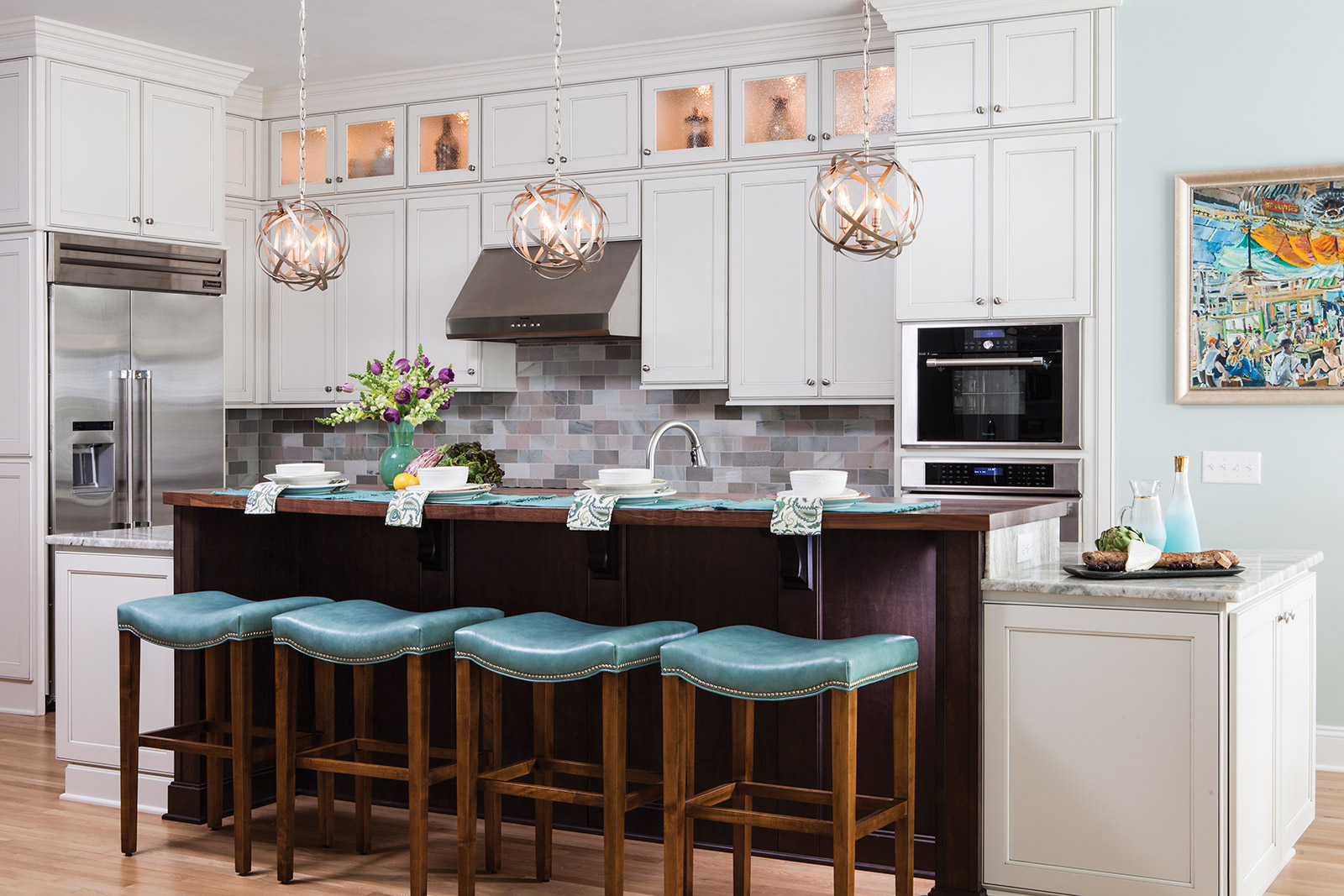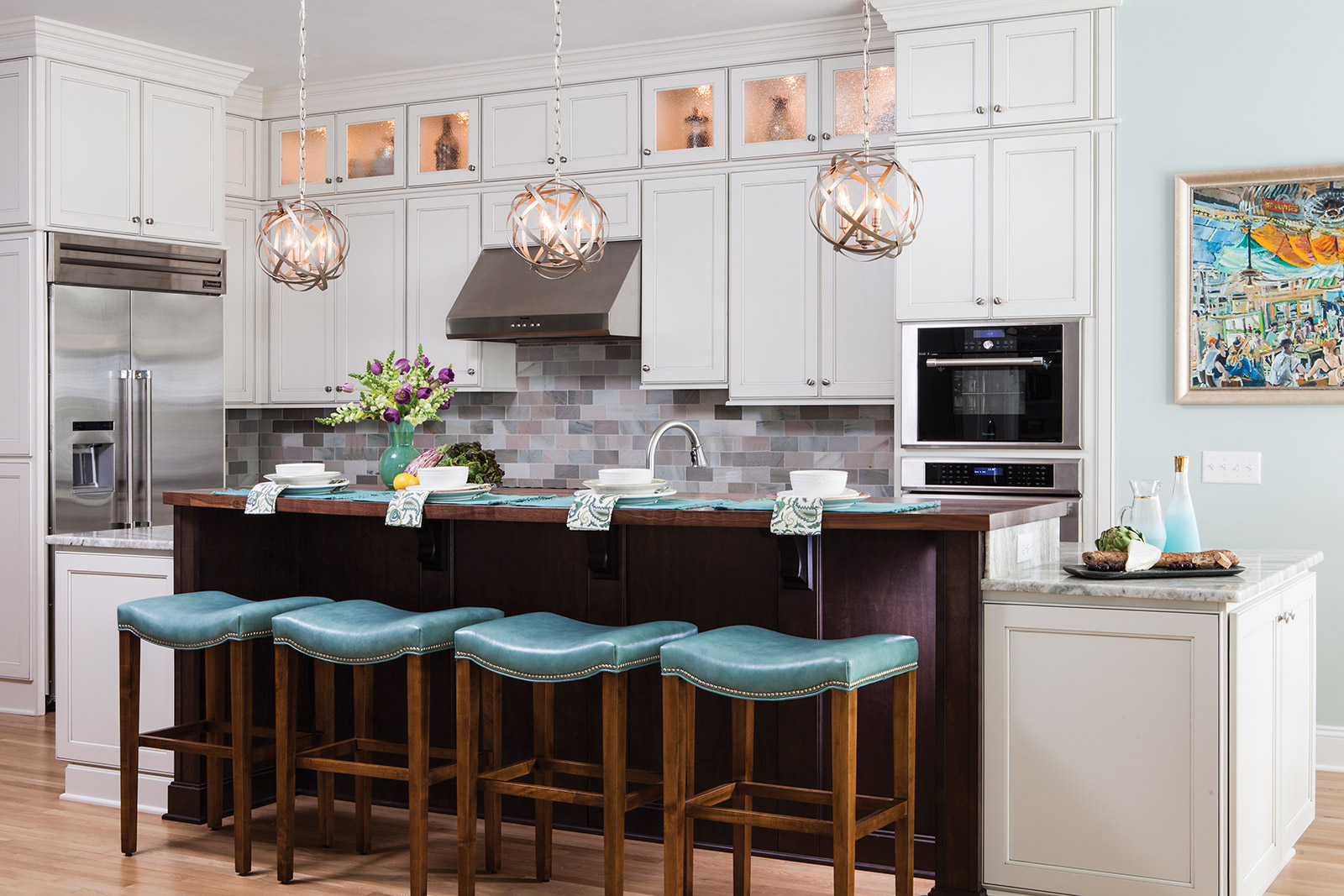 This Greenville Sound renovation was featured in Wrightsville Beach Magazine. Here's what they had to say: "Empty nesters Sheryl and Robert Lubanski decided to remodel. After living in their home since 1996 when they purchased it as a spec house, their main goal was to open up the kitchen as an extension of the porch -- keeping it light and sunny -- a space for entertaining after raising three boys no longer at home.

The original kitchen was divided from the living room with a spiral staircase and a window above the sink. The wall was removed to create an open floorplan and the window was removed to create symmetry with the cabinets.

"I love having friends over more than I used to. I feel like entertaining now," Sheryl says.

The Lubanskis worked with Mark Schmidt of Schmidt Custom Builders and Jo Howell of Big Sky Design during their remodel to collaboratively choose new colors, finishes and fixtures.

"They wanted a kitchen for the boys to come home to and bring family and friends," Howell says. "They wanted it spacious with different areas to entertain like the big island and the wine hutch."

A large bowed island with a custom-made walnut butcher block top acts as a warm juxtaposition to the cool seafoam color on the walls. The seafoam tones continue to weave through the organic movement of the granite and honed slate backsplash.

With updated cabinets, the couple decided to choose some new and bolder finishes -- linen cabinets with a pewter glaze and a multi-colored iridescent backsplash behind the beverage bar."